HP Deskjet 460wbt Mobile Printer support
Printer Takes a Long Time to Print
Issue
The printer takes a long time to print.
This document applies to the following printers: HP Deskjet 460, 460c, 460cb, 460wbt, and 460wf.
Solution
Check the system configuration: Make sure the computer meets the minimum system requirements for the printer.

Check the print settings: The printer prints slower when Best or Maximum dpi is selected as the print quality. To increase the print speed, select different print settings in the printer driver.

Check for radio interference: If the printer is connected using wireless communication and is printing slowly, then the radio signal might be weak.

Check the wireless connection:

Printing larger files using a Bluetooth wireless connection can sometimes cause the print job to fail. Try printing a smaller file.

After switching from one 802.11 wireless profile to another, the first print job takes 10 seconds or so before it starts to print.
HP Deskjet 460wbt Mobile Printer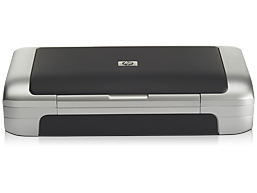 More for this product
HP Support forums
Find solutions and collaborate with others on the HP Support Forum