Compaq Mini 311c-1010EH PC support
Error Message HAL Event ID 12 in Event Viewer
This document pertains to the following HP Notebook PCs: Compaq Mini 311c-1000 PC series and HP Mini 311-1000 PC series.
An error message stating
HAL EVENT ID 12 The platform firmware has corrupted memory across the previous system power transition. Please check for updated firmware for your system
intermittently appears when resuming from the S3 Sleep state.
To resolve this issue, download and install the latest BIOS Softpaq.
Softpaq Description
Download
HP Notebook System BIOS Update (Intel Processors)

VERSION: F.16 REV: F or later
SP51201 File Download
Compaq Mini 311c-1010EH PC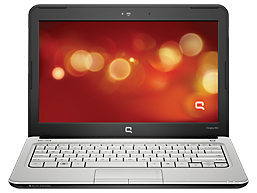 More for this product
HP Support forums
Find solutions and collaborate with others on the HP Support Forum