HP Officejet Pro L7650 All-in-One Printer support
Download
By downloading you agree to HP's
Overview
How to install
System requirements
Description
Release details
Compatibility:
Microsoft Windows 2000
Fix/Enhancement
Possible loss of print job when printing from simplex and duplex mode.
Unexpected closure of Microsoft Office PowerPoint application.

Resolve compatibility issue with Slovak, Catalan and Thai language Windows Vista OS
1. Click the Download Only button.
2. When a new pop-up window appears, click on the Save Only button.
3. Save the file in a desired location.
Note: Make sure the printer is not connected to the computer before running the file.
4. Double click on the download *.exe file
Note: File is compressed and may take time to expand and run.
5. Follow the on-screen software installation instructions.
Having problems downloading or installing?
Details and specifications
Important! Read the following sections to update your software before you install the HP Software.
Required: Check the internet Explorer Version. To ensure successful installation, the minimum required version is Internet Explorer 6.0.
1. Open Microsoft Internet Explorer.
2. Click Help, and then click About.

If the version is 6.00.2800.1106 (or higher), your computer already has Internet Explorer 6.0 installed.

If the version is less than 6.00.2800.1106, you need to download and install Internet Explorer 6.0 (available from www.microsoft.com - search on the Microsoft Web site for 'Internet Explorer 6.').
Please does this before you proceed to download the software.
HP Officejet Pro L7650 All-in-One Printer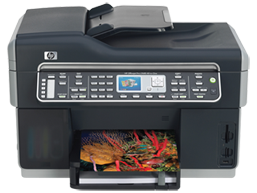 More for this product
HP Support forums
Find solutions and collaborate with others on the HP Support Forum