HP Officejet Pro 8500 All-in-One Printer - A909a support
Download
By downloading you agree to HP's
Overview
How to install
System requirements
Description
Release details
Compatibility:
Microsoft Windows XP x64
Microsoft Windows Server 2003
Microsoft Windows Server 2008 W32
Microsoft Windows Server 2008 x64
Microsoft Windows Server 2003 64-Bit Edition
Microsoft Windows 2000
Microsoft Windows 2000 Server
Fix/Enhancement
Original Software/Drivers
1. Click the Download Only button.
2. When a new pop-up window appears, click on the Save button.
3. Save the file in a desired location.
4. Double click on the download *.exe file.

Note: File is compressed and may take time to expand and an explorer window to the extracted files will open.

5. Double click on the uninstall.bat file.
6.Follow the onscreen instructions to complete the removal of the software.
7. To completely remove the SW, please run the uninstall.bat file 3 times.
Having problems downloading or installing?
Details and specifications
No additional prerequisites
HP Officejet Pro 8500 All-in-One Printer - A909a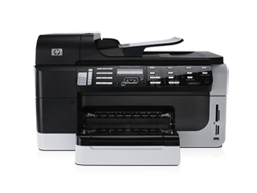 More for this product
HP Support forums
Find solutions and collaborate with others on the HP Support Forum