HP Pavilion g6-2016tx Notebook PC support
Download
By downloading you agree to HP's
Overview
How to install
System requirements
Description
This package contains the Intel Wireless Drivers and Intel PROSet for the Intel Wireless LAN Adapters (see Devices Supported) in supported notebook models that are running a supported operating system. Intel PROSet includes Intel "My WiFi" functionality.
Release details
Compatibility:
Microsoft Windows 7 Home Premium (64-bit)
Microsoft Windows 7 Professional (64-bit)
Microsoft Windows 7 (64-bit)
Fix/Enhancement
- Updates the Intel Wireless LAN driver to version 15.2. - Provides support for Intel Management Engine firmware version 8.1.
-Fixes an issue which causes an error symbol to appear in the Device Manager when the wireless button is pressed to launch the wireless LAN after the wireless LAN card was previously disabled in the Device Manager. - Fixes an issue which causes a blue screen error to occur.

1. Download the file by clicking the "Download" or "Obtain Software" button and saving the file to a folder on your hard drive (make a note of the folder where the downloaded file is saved).

2. Double-click the downloaded file and follow the on-screen instructions.
Details and specifications
Supported Devices and Features
Intel Centrino Advanced-N 6205
Intel Centrino Advanced-N 6230
Intel Centrino Advanced-N 6235
Intel Centrino Advanced-N 6250 AGN
Intel Centrino Ultimate-N 6300 AGN
Intel Centrino Wireless-N 1000
Intel Centrino Wireless-N 1030
Intel Centrino Wireless-N 2200
Intel Centrino Wireless-N 2230
Intel Centrino Wireless-N 6150


Operating Systems
Microsoft Windows 7 Enterprise 32 Edition
,Microsoft Windows 7 Home Basic 32 Edition
,Microsoft Windows 7 Home Premium 32 Edition
,Microsoft Windows 7 Professional 32 Edition
,Microsoft Windows 7 Starter 32 Edition
,Microsoft Windows 7 Ultimate 32 Edition
,Microsoft Windows 7 Enterprise 64 Edition
,Microsoft Windows 7 Home Basic 64 Edition
,Microsoft Windows 7 Home Premium 64 Edition
,Microsoft Windows 7 Professional 64 Edition
,Microsoft Windows 7 Ultimate 64 Edition




HP Pavilion g6-2016tx Notebook PC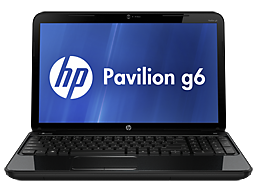 HP Support forums
Find solutions and collaborate with others on the HP Support Forum