Compaq Presario C500 CTO Notebook PC support
Download
By downloading you agree to HP's
Overview
How to install
System requirements
Description
Release details
Compatibility:
Microsoft Windows Vista
Microsoft Windows Vista Home Basic (32-bit)
Microsoft Windows Vista Home Premium (32-bit)
Microsoft Windows XP Professional
Microsoft Windows XP Home Edition
Microsoft Windows XP
Fix/Enhancement
Adds support for Microsoft Windows Vista Operating Systems (32-bit).

1. Download the SoftPaq .EXE file to a directory on your hard drive.
2. Execute the downloaded file and follow the on-screen instructions.
Having problems downloading or installing?
Details and specifications
HP SoftPaq Number SP32646, "Microsoft Universal Audio Architecture (UAA) Bus Driver for High Definition Audio," or later, must be installed on the notebook BEFORE installing this SoftPaq. Look for HP SoftPaq Number SP32646, or later, in the Software and Driver Downloads section of the www.hp.com website.
Compaq Presario C500 CTO Notebook PC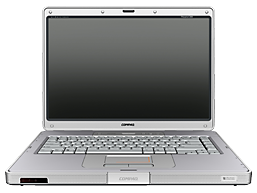 HP Support forums
Find solutions and collaborate with others on the HP Support Forum