Compaq Presario CQ40-517TX Notebook PC support
Download
By downloading you agree to HP's
Overview
How to install
System requirements
Description
Release details
Compatibility:
Microsoft Windows Vista
Microsoft Windows Vista (64-bit)
Fix/Enhancement
Fixes an issue where selecting "HP Webcam Filter" as the video input source for a Microsoft Windows Live Messenger video chat causes Microsoft Windows Live Messenger to stop responding (hang).


Fixes an issue that occurs on notebooks/laptops with a single-core CPU or Intel T4200 Processor, where applying or removing an "Avatar" effect for a video feed may cause the YouCam Software to stop responding (crash).
1. Download the file by clicking the "Download" or "Obtain Software" button and saving the file to a folder on your hard drive (make a note of the folder wherethe downloaded file is saved).
2. Double-click the downloaded file and follow the on-screen instructions.
Details and specifications
A webcam must be presented during installation. Otherwise the Cyberlink YouCam Software does not install.
Compaq Presario CQ40-517TX Notebook PC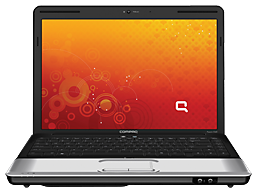 HP Support forums
Find solutions and collaborate with others on the HP Support Forum