HP Mini 210-1142CL PC support
Download
By downloading you agree to HP's
Overview
How to install
System requirements
Description
Release details
Compatibility:
Microsoft Windows XP Professional
Microsoft Windows XP Home Edition
Microsoft Windows XP
Fix/Enhancement
- Fixes issue where the error message "File creation failed." may be displayed when attempting to install the webcam driver a second time.

1. Download the file by clicking the "Download" or "Obtain Software" button and saving the file to a folder on your hard drive (make a note of the folder where the downloaded file is saved).

2. Double-click the downloaded file and follow the on-screen instructions.
Details and specifications
Supported Devices and Features
HP Webcam


Operating Systems
Microsoft Windows XP Home Edition
,Microsoft Windows XP Professional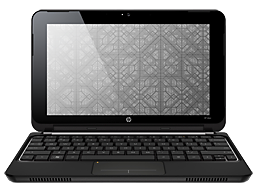 More for this product
HP Support forums
Find solutions and collaborate with others on the HP Support Forum