HP Pavilion dv6-6115tx Entertainment Notebook PC support
Download
By downloading you agree to HP's
Overview
How to install
System requirements
Description
This will install HP 3D DriveGuard, which provides protection for a notebook computer's internal disk drive if the computer is accidentally dropped or abruptly hits another object. This package is available on supported notebooks with supported operating systems.
Release details
Compatibility:
Microsoft Windows 7 (32-bit)
Microsoft Windows 7 (64-bit)
Fix/Enhancement
- Fixes an issue which was causing a blue screen on notebooks with an mSata secondary drive.

1. Download the file by clicking the "Download" or "Obtain Software" button and saving the file to a folder on your hard drive (make a note of the folder where the downloaded file is saved).

2. Double-click the downloaded file and follow the on-screen instructions.
Details and specifications
Operating Systems
Microsoft Windows 7 Enterprise 32 Edition
Microsoft Windows 7 Home Basic 32 Edition
Microsoft Windows 7 Home Premium 32 Edition
Microsoft Windows 7 Professional 32 Edition
Microsoft Windows 7 Starter 32 Edition
Microsoft Windows 7 Ultimate 32 Edition
Microsoft Windows 7 Enterprise 64 Edition
Microsoft Windows 7 Home Basic 64 Edition
Microsoft Windows 7 Home Premium 64 Edition
Microsoft Windows 7 Professional 64 Edition
Microsoft Windows 7 Ultimate 64 Edition
Microsoft Windows XP Home Edition
Microsoft Windows XP Media Center Edition
Microsoft Windows XP Professional
Microsoft Windows XP Tablet PC Edition
Microsoft Windows XP Professional x64 Edition
Microsoft Windows XP Embedded
Microsoft Windows Vista Enterprise 32 Edition
Microsoft Windows Vista Home Basic 32 Edition
Microsoft Windows Vista Home Premium 32 Edition
Microsoft Windows Vista Business 32 Edition
Microsoft Windows Vista Starter 32 Edition
Microsoft Windows Vista Ultimate 32 Edition
Microsoft Windows Vista Enterprise 64 Edition
Microsoft Windows Vista Home Basic 64 Edition
Microsoft Windows Vista Home Premium 64 Edition
Microsoft Windows Vista Business 64 Edition
Microsoft Windows Vista Ultimate 64 Edition




HP Pavilion dv6-6115tx Entertainment Notebook PC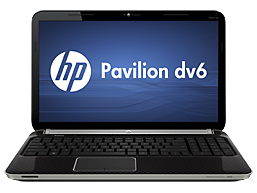 HP Support forums
Find solutions and collaborate with others on the HP Support Forum