HP Pavilion g4-1209ax Notebook PC support
Download
By downloading you agree to HP's
Overview
How to install
System requirements
Description
Release details
Compatibility:
Microsoft Windows 7 (32-bit)
Microsoft Windows 7 (64-bit)
Fix/Enhancement
- Provides driver support for additional models.


1. Download the file by clicking the "Download" or "Obtain Software" button and saving the file to a folder on your hard drive (make a note of the folder where the downloaded file is saved).

2. Double-click the downloaded file and follow the on-screen instructions.
Details and specifications
Supported Devices and Features
Synaptics PS/2 Port TouchPad
Synaptics PS/2 Port TouchPad
Synaptics PS/2 Port TouchPad


Operating Systems
Microsoft Windows 7 Enterprise 32 Edition
,Microsoft Windows 7 Home Basic 32 Edition
,Microsoft Windows 7 Home Premium 32 Edition
,Microsoft Windows 7 Professional 32 Edition
,Microsoft Windows 7 Starter 32 Edition
,Microsoft Windows 7 Ultimate 32 Edition
,Microsoft Windows 7 Enterprise 64 Edition
,Microsoft Windows 7 Home Basic 64 Edition
,Microsoft Windows 7 Home Premium 64 Edition
,Microsoft Windows 7 Professional 64 Edition
,Microsoft Windows 7 Ultimate 64 Edition




HP Pavilion g4-1209ax Notebook PC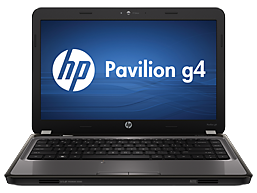 HP Support forums
Find solutions and collaborate with others on the HP Support Forum