Compaq Presario SR1030NX Desktop PC support
Download
By downloading you agree to HP's
Overview
How to install
System requirements
Description
Release details
Compatibility:
Microsoft Windows XP
Fix/Enhancement
- Resolves Send/Don't Send error message.

- Improves compatibility.
1. Download the driver update.

2. Double-click the icon for the update downloaded in step 1, and then click NEXT.

3. Accept the license terms and then click NEXT.

4. Click YES and wait for the update to complete.

5. Click YES to restart your PC.
Having problems downloading or installing?
Details and specifications
- You must be logged on to the PC as an administrator to install this update.
Compaq Presario SR1030NX Desktop PC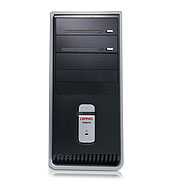 More for this product
HP Support forums
Find solutions and collaborate with others on the HP Support Forum